[sharethis-inline-buttons]
Upon assuming office in 2017 President Akufo-Addo told Ghanaians that he was ready to put his presidency on the line to make sure that he stops galamsey. It has been almost 6 years and nothing concrete has been achieved. Many have reason to believe that the inability of the President to stop the illegality is because there are government big wigs involved in galamsey.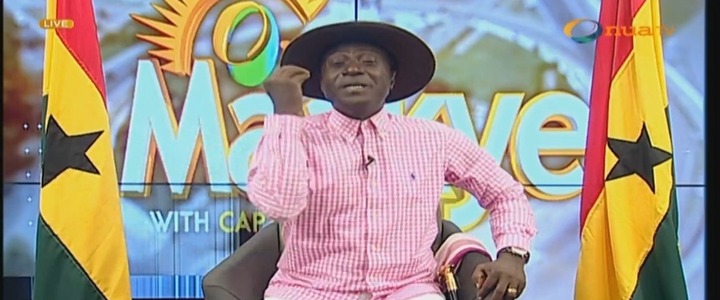 On Onua TV's Onua Maakye today, Monday, October 17, 2022, Captain Smart recounted how government has spent about 416 million to fight galamsey and yet nothing has been achieved. He noted that this points to the fact that the President himself is actively involved in galamsey. Captain Smart boldly insisted that nothing could change his mind that the president is involved in illegal mining.
Well, the Ministry of Information has responded to the accusations of Captain Smart. According to the press release they find it worrying that Captain Smart could utter such comments without evidence. In the letter signed by Fatimatu Abubakr, she stated that President Akufo-Addo is in no way involved in galamsey and that the video which has Captain Smart implicating the president has no evidence.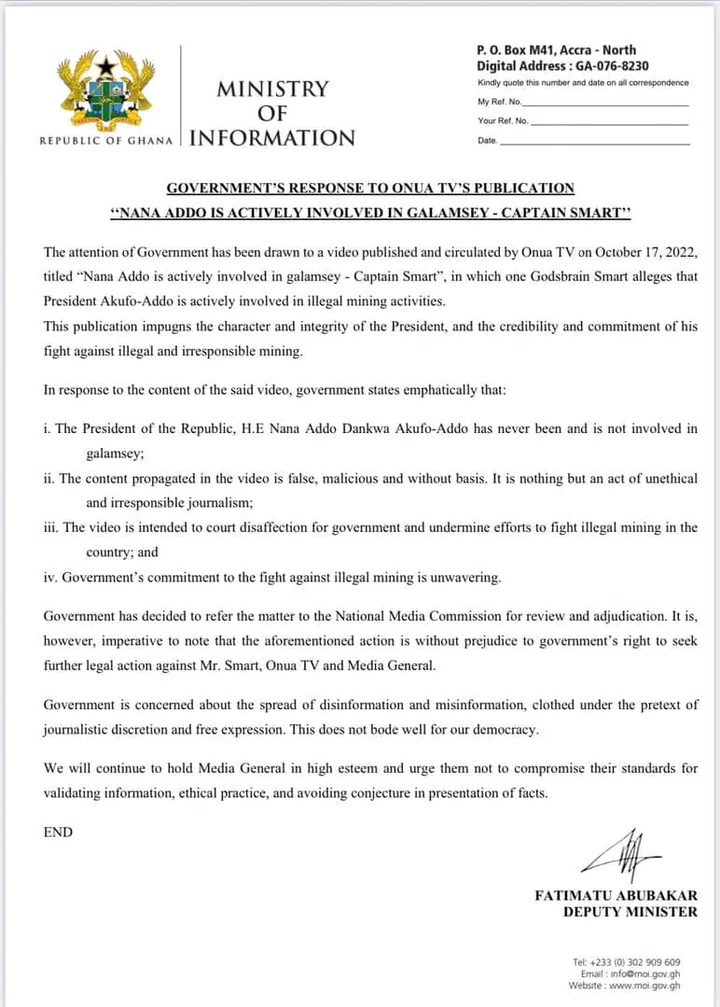 The government has referred the matter to the National Media Commission for review. Interestingly, the letter stated that despite this report to the NMC, the presidency can also take the matter to court to seek redress for defamation. Fatimatu called on the National Media Commission to handle the case without any biases.
Captain Smart has come under various forms of criticisms from some of his comments regarding certain personalities. On the show today for example at one point over 6,900 people were watching and the government feels that this will spread disinformation and needs to be checked.
However, it is not only Captain Smart who has made such comments. Martin Kpebu and others have all made similar statement with the anti galamsey coalition even calling for the arrest of chairman Wontumi on the basis of galamsey but nothing so far has been achieved.
[sharethis-inline-buttons]