[sharethis-inline-buttons]
President Akufo Addo has written to Daniel Domelevo saying he considers him duly Retired based on available documents and records.
The former Auditor General reacting to the letter made a quick Facebook post singing praises by quoting a presbyterian hymn.
"Now we thank all our God. With heart and hands and voice, eho wondorous things hath done, In whome his earth rejoice ls; whom from our mother's arms, hath blesse us our way with countless gift of love and still is ours today." Mr. Domelevo posted
Mr. Domelevo was due to return to post after his accumulated leave was over but that was just the beginning of the end of his service to the nation. His deputy, Johnson Akuamoa-Asiedu will act as Auditor General until a new leader has been appointed.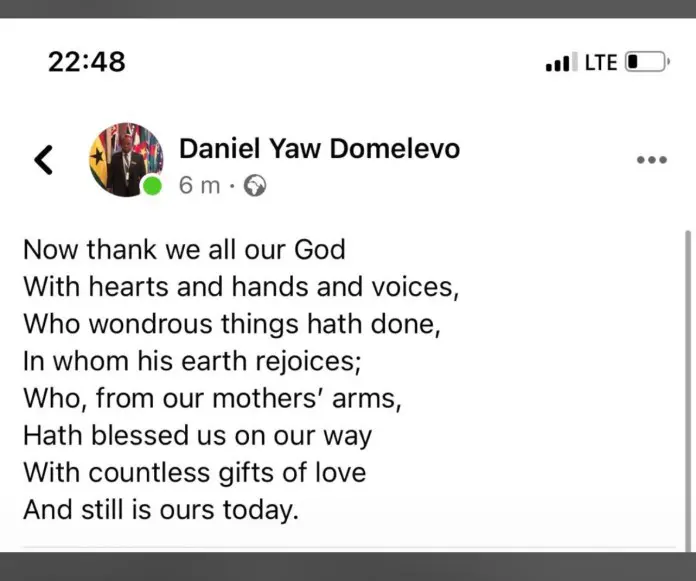 [sharethis-inline-buttons]